Service request sent successfully!
Come See Us
Address:
400 4th St,
Kaslo, BC,
V0G 1M0
Phone:
Email:
Business Hours:
Monday - Friday: 8 AM - 5 PM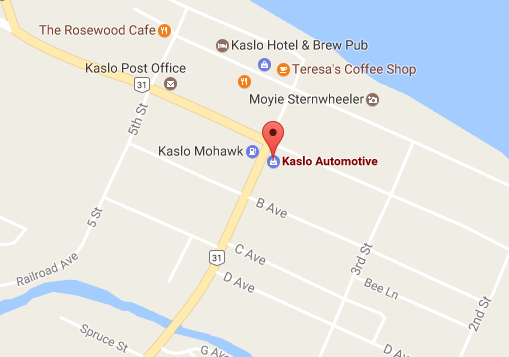 Thank you for being in touch with Kaslo Automotive
We will review your appointment request and will contact you asap to confirm the date and time of your service.  Have a great day.
Return Home | Repairs & Parts | Contact Us
BCAA credited